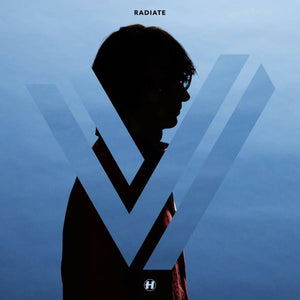 Fred V
Radiate
Format: 12" Vinyl
Label: Hospital Records
Cat No: NHS437LP
Sale price
£17.99
£19.99
11% off
Released: 27 August 2021
Stepping up with an astounding collection of first-class sonics, Fred V's highly
anticipated debut solo album, 'Radiate' is on the horizon for the summer of 2021,
on Hospital Records.
Consisting of 15 tracks that feature exciting collaborations with Millbrook, Zara Kershaw, Vonné, Lottie Jones and SAYAH. Fred V's first-ever standalone longplayer is everything you'd hope for and more, built from an infusion of electronic influences from the past, present and future. Expect an up-close and intimate insight into the Exeter-based multi-instrumentalist, as he continues to carve out his unique musical identity through ethereal soundscapes and melancholic climates.
Tracklist
"Glockenspiel Riddim"
"Away (feat. Vonné)"
"Icarus"
"Already Disappeared (feat. Amy J Pryce)"
"Poison"
"Gezellig"
"Atmosphere (feat. Lottie Jones)"
"Morning Eclipse (feat. Vio.let)"
"Trust Me (feat. SAYAH)"
"Harmonise"
"12 Years Ago"
"Program And Control"
"Too Familiar (feat. Zara Kershaw)"
"Radiate (feat. Lottie Jones)"
"Outro"
---
More from this collection