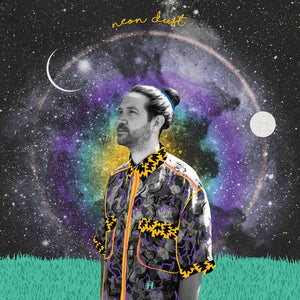 Etherwood
Neon Dust
Format: 12" Vinyl
Label: Hospital Records
Cat No: NHS441
Sale price
£21.99
£23.99
9% off
Released: 24 September 2021
3 x 12"
Melodic master and drum & bass extraordinaire Etherwood makes his album
debut on Hospital Records with his fourth long player, 'Neon Dust', following
on from the successes of his Med School works 'In Stillness', 'Blue Leaves', and
'Etherwood'.
Across twenty tracks, expect signature liquid drum & bass and Etherwood's own
vocal performances with a fusion of folk, rock, indie-pop, techno, downtempo
and ambient delights. Alongside his vast range of musical inspiration, Ether-
wood's creativity is evoked through his free spirited mindset, exploring the
world in his converted van, dedicated to mindfulness and meditation.
Tracklist
"Lighthouse (feat. Zara Kershaw)"
"Fall Awake"
"How You Went So Long"
"Akasha"
"Swans (feat. Sigrún Stella)"
"Dhalia"
"The Current (feat. DRS)"
"They're Here"
"Water In Your Veins"
"Caliban"
"I Will Wave To You"
"Nebula (feat. Fred V)"
"Belorama"
"Follow The River (feat. Lily Budiasa)"
"We Shine Amongst The Lights"
"All Underwater (feat. Lily Budiasa)"
"Light & Dark"
"Okusha"
"The Map Of My Inside World"
"Into Oblivion"
---
More from this collection