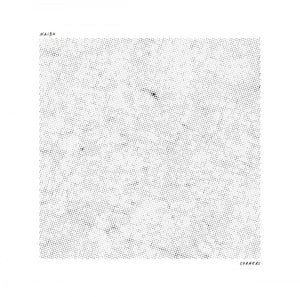 Naibu
Corners
Format: 12" Vinyl
Label: Horizons Music
Cat No: HZNLP011
LIMITED PRESSING

TRACKLIST
A1 - Corners
A2 - The Way You Turn
B1 - Help Computer
B2 - Burning
C1 - Heartgold
C2 - Les Soirées
D1 - Traces
D2 - No Return
'Corners' is the return to Horizons Music and the return to drum and bass in its dancefloor form for the genius that is Naibu. After a rather leftfield 170 bpm album last year, titled 'Case Study' and released on Scientific Records, this is a hugely anticipated release.
It's a fusion of most of Naibu's influences, old and new, from all corners of the dnb spectrum, in a contemporary way. You'll hear some Metalheadz in tracks like 'Burning' and 'Traces', some Exit in 'The Way You Turn' and 'Les Soirées', some Soul:R in 'Heartgold', some Calibre in 'No Return', some Pieter K and Certificate 18 in 'Corners'. A workout of sound that's weighty, musically modern, and of apparent simplicity, best demonstrated in tracks like 'The Way You Turn' and 'Heartgold', which really represent the sound Naibu likes to push right now.
As far as production is concerned, again, it's a handcrafted, homemade affair. It's all sample-free (to the exception of the vocal loop in 'Les Soirées') and everything's been written, performed, recorded, designed and edited at home.
'Burning' features guitarist Jean Gros, who provided Naibu with some very nice atmospheric electric guitars and folk guitar. This track is a tribute to late 90s Rufige Kru, with epic 2 mins intro, reminiscent of 'Beach Drifta', dropping into some dancefloor mayhem. * In the same fashion 'Traces' was a direct Metalheadz influence, mixed with a touch of FKA Twigs type flavours.
Apart from these two tracks, everything else goes a little bit deeper and really aims at carrying a solid groove, trying to keep the tracks to their bare minimum, essential elements. We hope this is music you can lock into and lose yourself to.
---
More from this collection